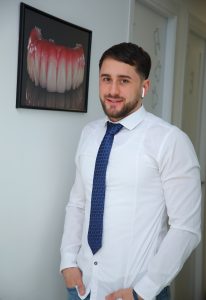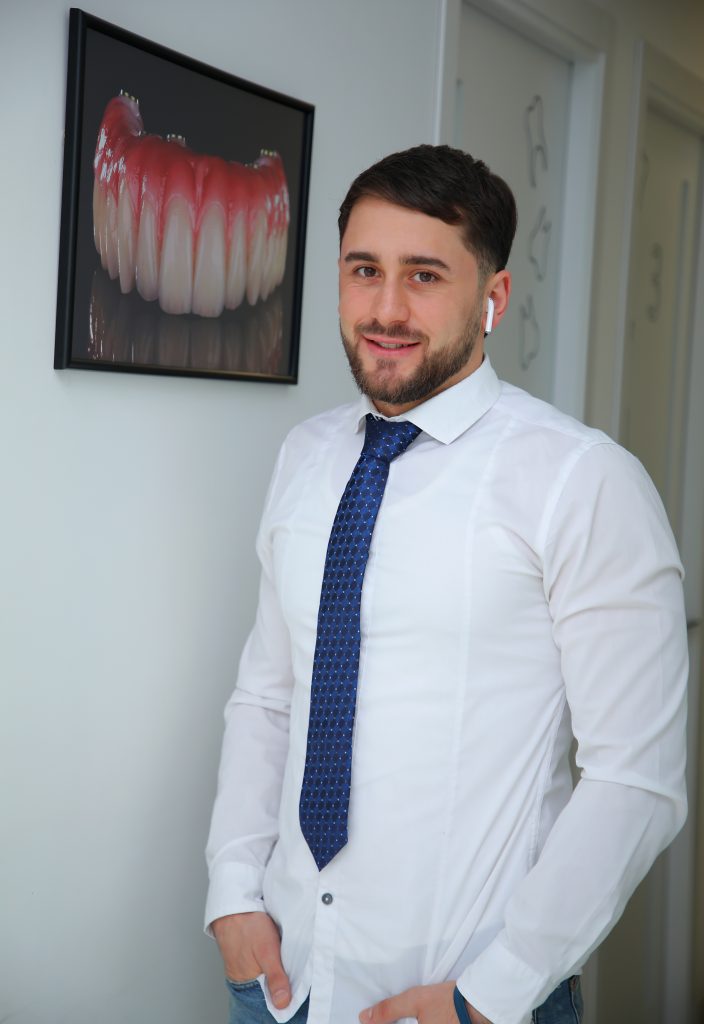 Tigran Mesrop Karapetyan
Born in 1995 in the town of Krasnodar RF.
2001-2009 finished high school № 43 named Grigora Zograpa (excellent).
2009-2012 completed specialty in dentistry  of the Yerevan State Medical College (excellent).
In 2013, he graduated from the second course of AMI training and, leaving an unfinished course, was promoted to term military service.
From 2013 to 2015 he served in the Karvachar Warlords Shaumyan District NKR as a substitute commander of the grenade launcher (as a sergeant).
2015-2017 studied in AMU (dentist, bachelor degree):
2017-2019 studied at AMU (doctor-dentist, master degree).
2019-2021 ended his residency at the Yerevan State Medical University named after Mkhitar Heratsi.
2020 "Smart Choice, in the specialized Center for the Study of Languages, successfully completed the exam on the B1 level according to the international standard English language.
Achievements
In 2020, the "Silver Prosthesis" issued a statement approved by the Ministry of Economy.
Awards
Order "Brave Warrior" for manhood, passed during the war duty.
Ordinance of the "Expeditionary Army" for the passage of the final stage of the intellectual game, "Armenian Knight".
A letter of appreciation commands the ranks of members of the family to serve in good faith.
A letter of thanks is sent to Yerevan for its merits at the border of Homeland.
Scientific research activity.
11.10.2019 Seminar on the topic "Application of new methods and technologies in modern dental practice".
06.07.2018 Seminar on "Obstructive night apnea" – dental solutions for treatment.
11.19.2017 Conference "Dental Glaze Sciences".
2019-2021 – Participant of the session of the Armenian Associations of Facial Surgeons.
Member of the Armenian Assembly of Armenian Dental Associations.